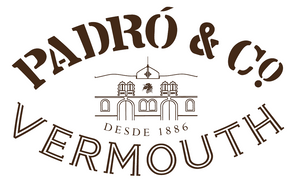 The Padró Family vermouths are the fruit of a long wine- and vermouth-making tradition that began in 1886 in Bràm (Tarragona), Spain. Five generations of the same family dedicated to the production and bottling of wine, spirits and vermouth.
In response to an ever increasing demand from customers who were purchasing the beverage in bulk, the family launched their very first bottled vermouth, Myrrha Rojo, made from a careful selection of aromatic herbs and aged in barrels following the traditional method.
In 2015 they extended the range, adding Myrrha Blanco and Myrrha Rojo Reserva, which received a Bronze medal at the Vinari Catalan Vermouth Awards that same year.
In April 2016 the family launched their Padró &Co. vermouths, a range aimed at the premium and mixology markets and comprising four dierent vermouths:
Blanco Reserva
Rojo Clásico
Reserva Especial
Dorado Amargo Suave
In January 2017, the Padró & Co. range's boldest element was born, Rojo Amargo, a vermouth with a spectacular presentation.
---