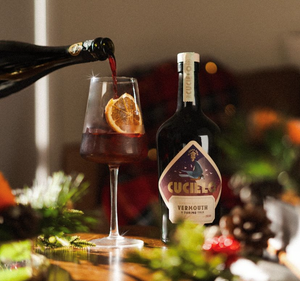 This Christmas, try this simple twist on the Spagliato using a sparkling red wine, for a richer, deeper flavour and of course use the best vermouth for Cocktails, Cucielo Rosso.
Ingredients
35ml Cucielo Rosso
25ml Sprissetto Bitter
5ml Cinnamon Syrup
top w/ Sparkling Red Wine
Method
Place ice into a tall wine glass, Ice, Cucielo Rosso, Sprissetto Bitter and Cinnamon Syrup then top with your favourite Sparkling Red Wine. Garnish with Orange slice.
---