Pineapple and Mint Margarita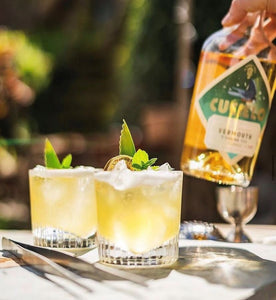 Cucielo's Bianco Vermouth is so versatile. From Martini's to Margarita's the best white Vermouth is Cucielo Bianco. Enjoy this summer Cocktail!
INGREDIENTS
25ML Cucielo Bianco
35ML Reposado Tequila
2 Chunks muddled pineapple
7.5 ML Sugar syrup
20ML Fresh lime juice
3 mint leaves
DIRECTIONS
Add all ingredients into a cocktail shaker and shake.
Strain into a Rocks glass filled with ice.
Garnish with a piece of mint, slice of lemon and a pineapple frond...Delish!
---