Palma Spiced Chai Old fashioned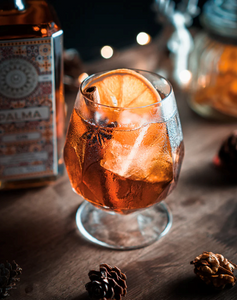 Keeping you warm on a cold winter evening? We recommend our bespoke Palma Spiced Chai Old Fashioned, which is delicious! For best tasting follow the recipe below:
Ingredients
50ml Palma Spiced Gin
15ml Lemon Juice
50ml Chai tea simple syrup
1 Dash Orange Bitters
Sparkling Water
Method
Combine, Palma Spiced Gin, Lemon Juice, Orange Bitters and 2 teaspoons of Chai Syrup in a cocktail shaker, Shake well. Pour into a glass over ice, if desired.
Garnish: Cinnamon and star anise
---