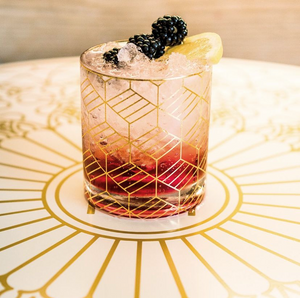 Summer time calls for thirst quenching Cocktails. Palma gin has created this wonderful summer Cocktail using the best Gin, Palma Gin. We hope you enjoy it.
INGREDIENTS
50 ML Palma Gin
25ML Lemon Juice
3/4 tbsp Sugar Syrup
3/4 tbsp Creme de Mure
DIRECTIONS
Shake the gin, lemon juice and sugar syrup in a shaker with ice, strain into a rocks glass full of crushed ice. Drizzle the Creme de Mure over the top so it "bleeds" into the drink and garnish with fresh blackberries and a slice of lemon.
---